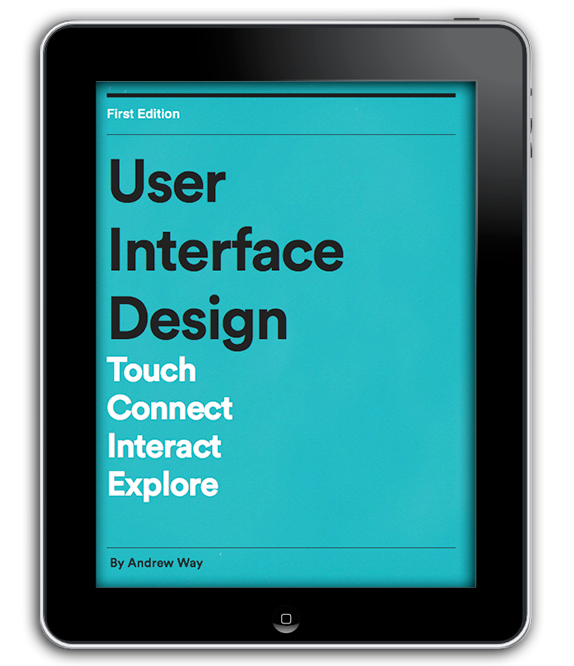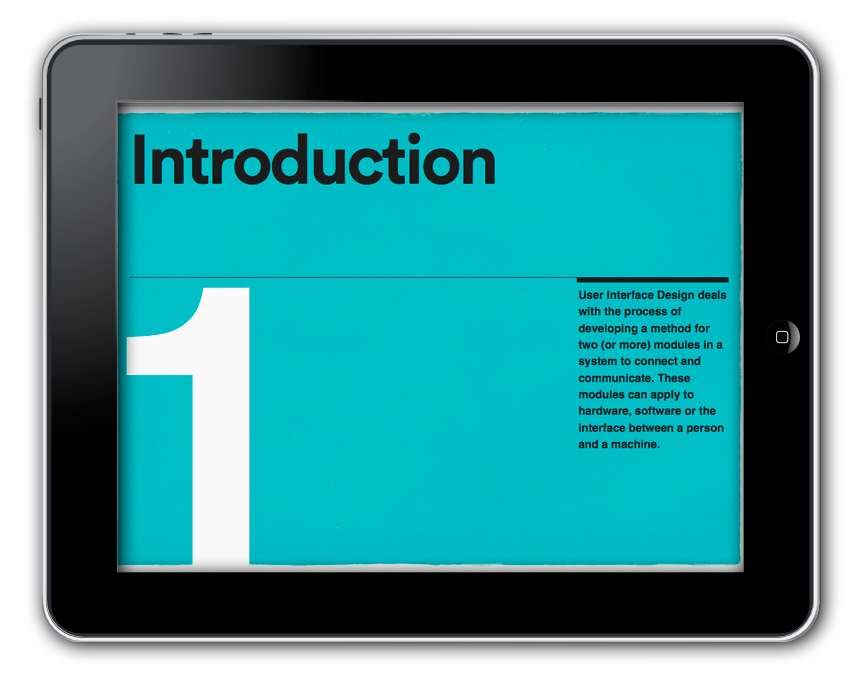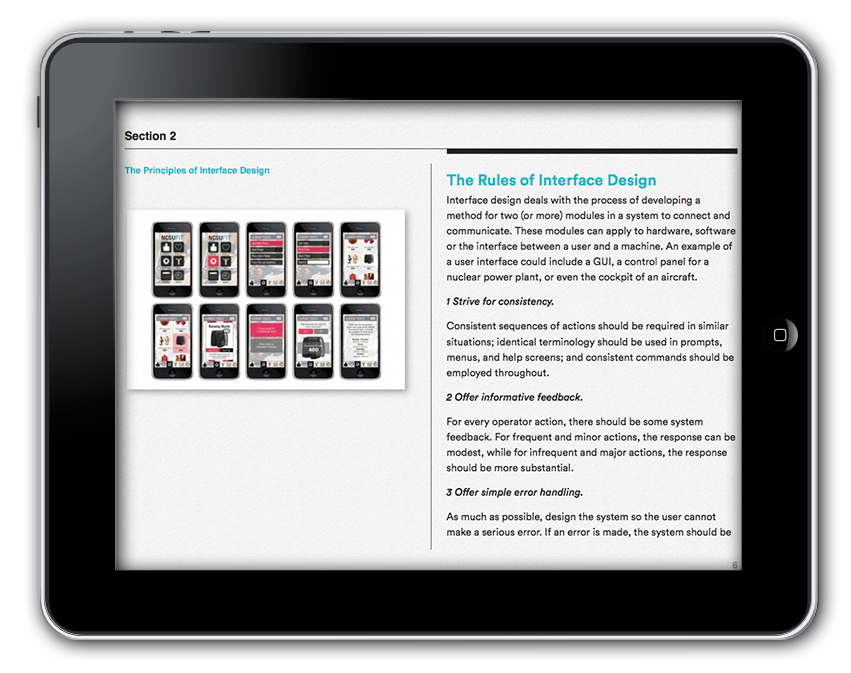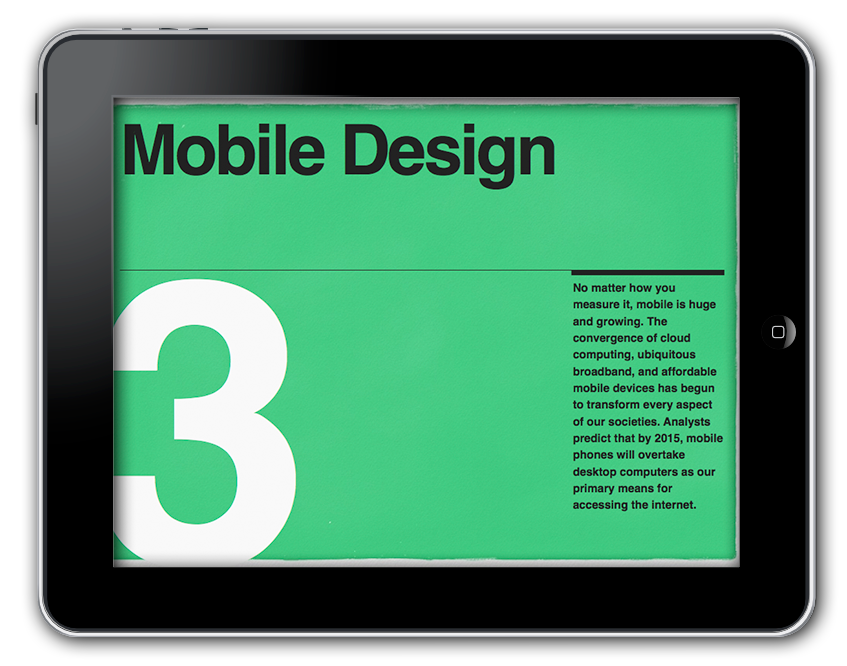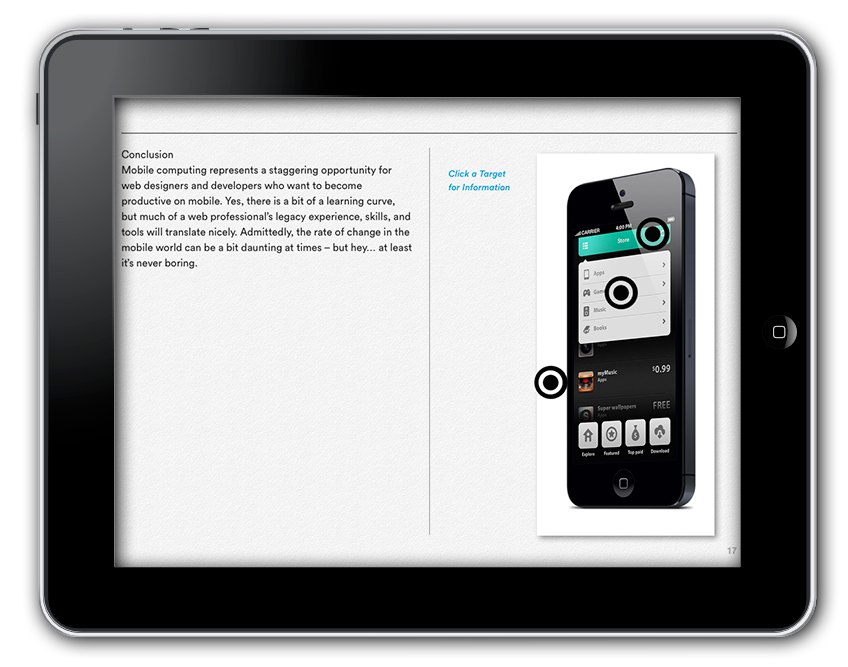 Interactive Book for Ipad
A interactive book  exploring present day technology, and its use across a range of platforms, from website design to mobile. The book narrates the reader through the impact technology has on our generatios today, and the implications of an "always online" community.
The book allows the reader to bookmark pages, write their own notes all within the book itself, as well as watch videos and interact with images.